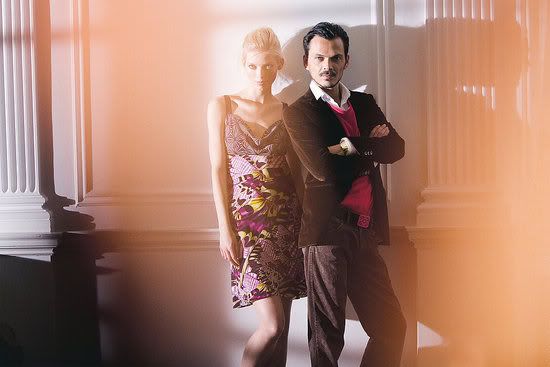 "It is an incredible opportunity to be working with H&M, creating a 'Matthew Williamson for H&M' capsule collection. I love the fact that H&M have created a new phenomenon in fashion through the pioneering concept of collaborating with high-end designers to create one-off limited edition capsule collections. I am thrilled that my creations for H&M will be accessible to and hopefully enjoyed by so many people around the world," Matthew Williamson
Dear H&M,
Ever since I discovered you in high school, I haven't been able to stay away from you. What makes me keep coming back to you time after time is your ability to give me what I want. You've been with me when I was broke and have kept me looking fabulous through today. You gave me the edginess of Karl Lagerfeld, the sexiness of Roberto Cavalli, the eclectic pizazz of Comme des Garcons and now you are bringing me Matthew Williamson.
It seems as though you are a mind reader. You provide me with my fix of designers. Ones I could normally not be able to afford on my meager salary. So thank you. Thank so much for making the most genius and artistically innovative designers available to girls like me. I can't wait for Matthew Williamson's collection for H&M. I will be standing in the line bright and early on April 23, 2009 ready to snag every piece in the collection. I will no doubt buy your pieces from the summer collection as well because I covet the resort collection each and every year. Please H&M, if this is a dream don't wake me up.
Love,
Makeda