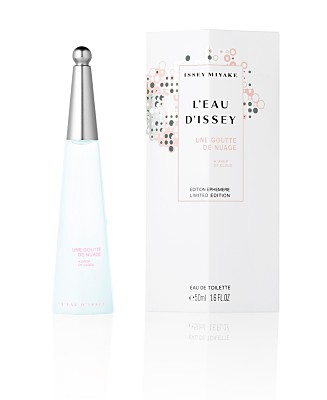 One of my favorite perfumes I have been wearing for the past year is Issey Miyake's new fragrance L'Eau D'Issey aka A Drop of Cloud.
I can describe it simple as the fresh smell of an early summer morning when there are still dew drops on leaves. The scent is very intoxicating but soft. I received it as a gift from Shiseido in February but started wearing it at the beginning of the summer.
A drop of Cloud is not overwhelming but manages to stand on its own among the sea of perfumes out there. I love the softness, femininity and allure of the fragrance, so much so that I ordered a bottle for my mom, who stays away from strong fragrances because of her migraines.