It was the beginning of the '90s and a pretty woman by the name of Julia Roberts was making a name for herself in the movie biz. The movie Pretty Woman might have inspired hookers to find their own Suga Papa to rescue them (theme of movie) but one of the most memorable scenes was Vivienne's black over the knee patent leather boots that were so tattered up she had to use safety pins to keep them from falling apart. Remember those hooker boots? If not see pic on left. They are baaaaaaaaack!
Yup! Now dubbed OTKs aka Over The Knee boots, designers have embraced their inner Vivienne Wards and released updated versions. Even Australia Love (a different version of Uggs-style boots) has embraced this trend. Now don't get me wrong, I've seen similar boots seasons upon seasons ago but always only adopted by a few designers. This time around, I am guessing we are supposed to keep our legs warm by opting for thigh grazing boots.
One thing to remember is that not everyone can wear OTK boots. The skinny gals can rock 'em all they want but to what result? I think half the gals who try this trend will take it overboard and end up looking well…hookers. The other half, usually New Yorkers and celebs, will manage to wear them with style.
First things first: Price range. You can get OTKs starting at $22 at Charlotte Russe. Buyer beware! You get what you pay for. If you opt for cheap patent leather OTKs, you might end up looking like ahem…a hooker. Christian Louboutin, Manolo Blahnik and even Via Spiga have some classier alternatives. So how can you rock OTKs without looking like a modern day street walker or a pirate? Mini floral frocks in a darker print will look girly and a bit rock and roll when paired with an OTK boot. Remember that a high heeled OTK boot can go in the negative direction. Shorter or flat OTK boots are best for those looking to try the trend.
Wear matching tights to keep the elongated leg look. If you have the figure for it, try an over sized boyfriend cardigan that hits the thigh and covers your bottom to prevent LiLo exposure. Skinny jeans tucked into an OTK boot and a blazer will look chic for the fall as well.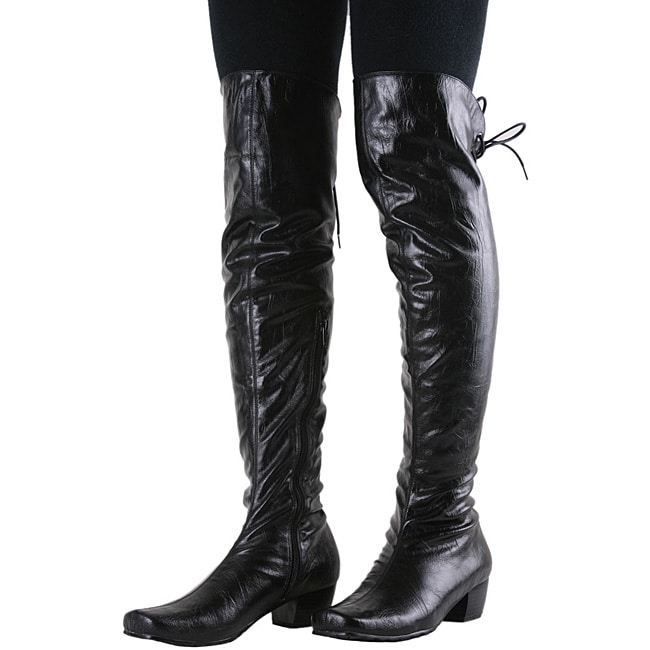 Beston Women's Low-heel Motorcycle Boots, $56.99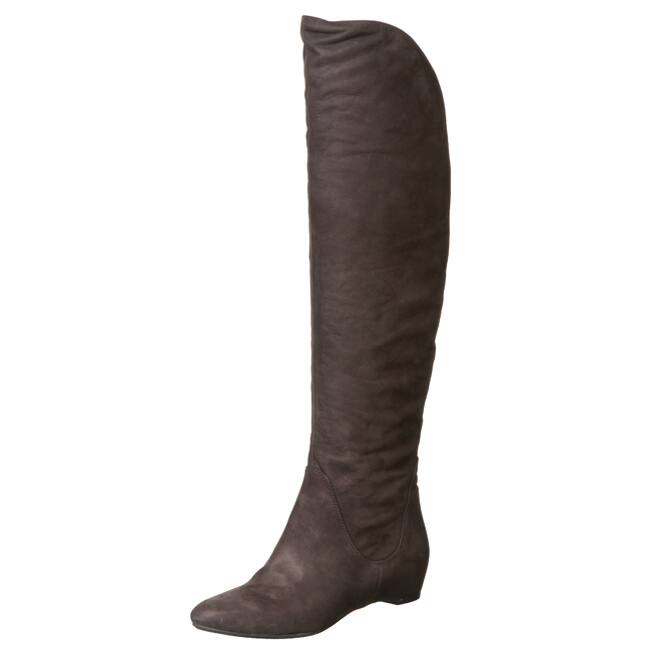 Via Spiga Women's 'Brook' Over the Knee Boot, $99.99
The other shoes below are Chloe, Charlotte Russe, Australia Love, Christian Louboutin and Manolo Blahnik